Streamline trade-ins online and increase conversions.
Give website visitors immediate access to their trade-in information online. Your customers get what they are looking for and you get a high-quality lead.
Schedule A Demo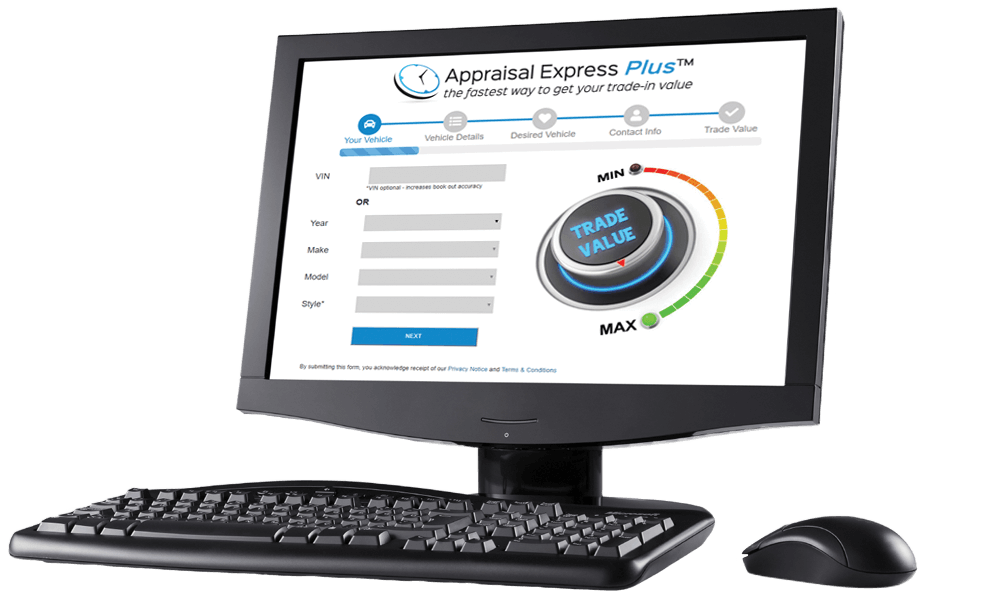 Complete More of the Car Buying Process Online
Allow car buyers to complete more of the car buying process online by utilizing Appraisal Express or Appraisal Express Plus. Provide an instant trade value for your website visitors, saving them time at the dealership. With our Plus option you can take it a step further and offer an instant pre-approval, collecting more information about your website visitors and saving your customers time at the dealership.
Increase Leads & Gain More Information About Your Website Visitors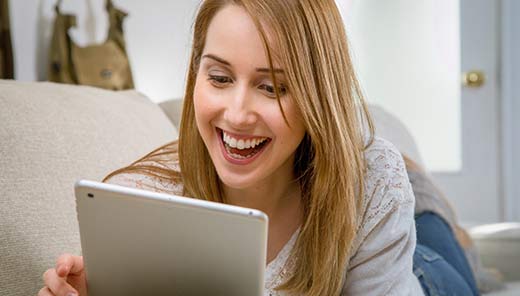 Give Customers Immediate Results
With Appraisal Express, buyers can instantly get the value of their trade while on your website. Buyers will appreciate the convenience; you will appreciate the increase in the quantity and quality of your leads. Appraisal Express is great service you can offer that makes buying a car faster, easier, and more beneficial for everybody.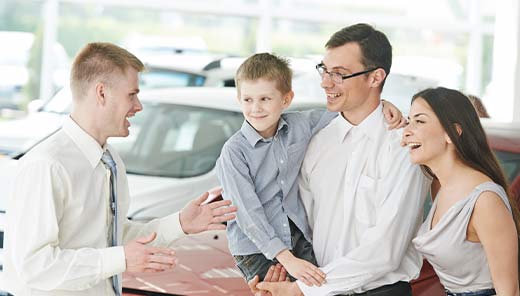 Get Even More with Every Lead
With our Appraisal Express Plus tool you'll get all the same great benefits of Appraisal Express but we add in the option for your customers to get Pre-Approved instantly and see their credit score. Plus means more which includes with your lead the customer's trade-in value, equity and payoff amount. Increase leads and get more valuable info about your customers.
Join many satisfied
dealers that use our
online trade tool!
There are so many reasons to use our trade tool on your website. Here are just a few:
Integrates seamlessly with any website
Increases your website leads
Lead delivery into any CRM / ILM
Provides convenience for your customers
Show vehicle's exact value or choose a value range
Powered by NADA
2 Versions - Something for all dealers
And So Much More!
Joseph Hawk
General Manager
Kama'aina Nissan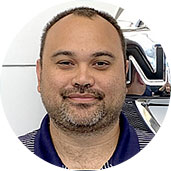 " We were previously using the KBB Instant Cash offer program and weren't getting as great of return as promised so we decided to switch to the ProMax NADA powered variant called "Appraisal Express" It is super simple to use and we are seeing 25-40 leads come in every month. We typically see 10-20% of those leads turn into appointments/buyers! The cost Is minimal and well worth the investment. "