Soft pull technology
for your website.
Turn website visitors into leads by leveraging soft pull credit technology on your website and providing your customers with an instant value.
Schedule A Demo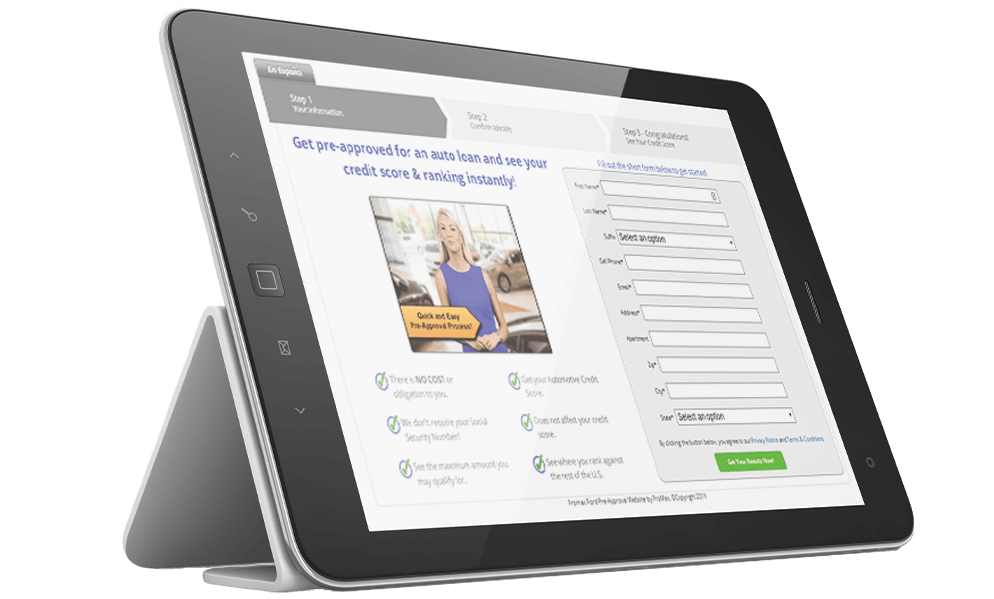 Turn Window Shoppers into Actual Leads
Our Blackhawk Instant App plug-in can be placed anywhere on a dealership's website or used as a stand-alone microsite. This form enables website visitors to instantly get pre-approved/pre-qualified and also see their exact credit score. It is quick and easy and doesn't require the customer to provide their Social Security Number. All the customer has to provide is name, address, and email and they will instantly see their pre-approval/pre-qualification status.
Increase Your Leads & Learn More About Your Website Visitors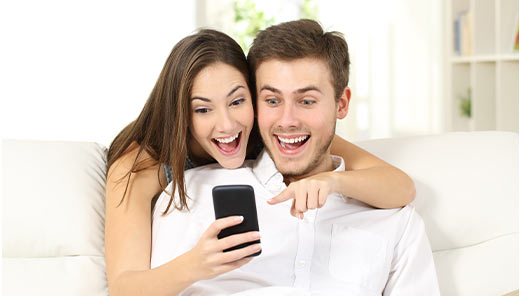 Give Customers Immediate Results
Break away from standard website forms and give your customers valuable information they can use to enhance and speed up their car buying process. With instant results, your customers will receive their pre-approval amount and their free credit score .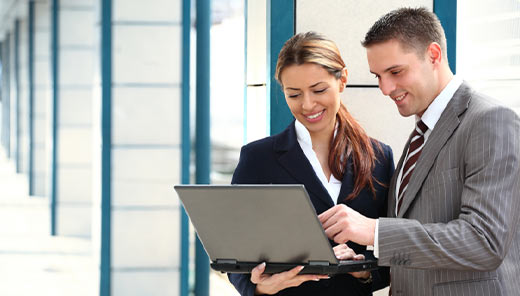 Valuable & Unique Information
With our Instant App you'll get to know more about your customers. Besides the standard information you'll receive the customer's exact credit score, vehicle payment, interest rate, original loan amount, est. payoff, term of loan, if joint application, and number of times late in the last 24 months.
Join the Hundreds of
satisfied dealers that use
our soft pull credit application!
There are so many reasons to use the Blackhawk Instant App on your website. Here are just a few:
Quick, simple process for customers
Embeds on any website with a simple line of code
Leads can be delivered into any CRM/ILM
Provides an incentive to customers
You get high quality leads with unique information
High ROI
And So Much More!
Alisa Rocha
Internet Manager
Carmack Car Capitol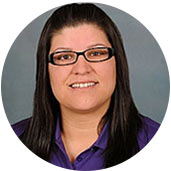 "We really like our Blackhawk Instant App. We have been using it since February of 2014. I feel we get a much higher quality lead than other 3rd party leads we have tried. One of the best things about the Blackhawk Instant App is that the customer does all the work for you! We have it advertised all over our websites and have found that customers are very comfortable submitting their information without having to give a social security number. It is turning our website traffic into leads! "